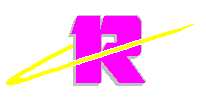 Cougars Shoot Down Rockets
---

From Daily Press - Tuesday March 4, 1997



  Rapid River- Superior Central and Rapid River were both able to stop part
of the other's game Monday.


 But the Cougars proved to have more options to fall back on and prevailed
67-57 in a Class D district tournament opener.


 Superior Central (16-5) advances to face Mid Peninsula (5-15) at 7 P.M. 
Wednesday.


 The Cougars never trailed but couldn't put the Rockets away until they 
sank 9-10 free throws in the final 1:46 to preserve the win.  Chad 
Carter popped in 27 points, including 4 three pointers, while Luke Rutter 
scored 14 and Tim Maki added 11.


 Rapid River senior Chad Parrett scored a career-high 28 points in his 
final prep game and Eric Lundin scored 14 points for the Rockets (3-18).


 "I thought we played with good intensity and really did a good job of 
denying their post players," Superior Central coach Dave Praznik said. 
"Parrett really surprised us.  That's the best I've seen him play.  
Fortunately, nobody else had a big game for them."


 "You never know what to expect for your first tournament game," Praznik 
said.  "We knew it wouldn't be easy to beat them on their home floor.  
They made us work for it."


 The Cougars came out smoking in the first quarter.  With the Rockets 
geared to stop Maki inside, Carter bombed in four three pointers and 
helped stake the Cougars to a 24-16 lead.


 The Cougars enjoyed a 34-20 lead, their biggest of the game, in the 
second quarter before the Rockets closed to within five points at the 
half.


 Parrett and Carter exchanged outside bombs in the first half.  Carter 
hit four 3-pointers in the first quarter and had 19 points at halftime.  
Parrett dropped in 15 points in the half, including three trifectas.


 "A big part of our game plan was containing Maki and we did that pretty 
well," Rapid River coach Dan Olkkonen said. "But Carter stepped up and 
played like a senior.  We couldn't defend both of them and he (Carter) 
made the big shots."


 The Rockets got as close as 58-51 when Parrett hit a 3-pointer near the 
top of the key with 2:37 remaining.  


 But the Rockets were forced to foul in the last two minutes.


 The Cougars outrebounded the Rockets 29-27, with Maki grabbing 12 
boards.


 Superior Central shot 24-of-45 from the field while Rapid River 
shot 24-of-63.


 "I'm proud of the team for playing as hard as they could all year," 
said Olkkonen, who finished his first year as coach. "It was a tough 
adjustment for them to learn  new system.  For me, it was a great group 
to work with in my first season."



SUPERIOR CENTRAL  24  16  16  11 - 67

RAPID RIVER       16  19   9  13 - 57

  SUPERIOR CENTRAL - T. Maki 11, Charlebois 4, Rutter 14, Carter 27, A. Maki 5, Galloway 6.
FT: 14-20; F: 12; Fouled Out: none; 3-point field goals: Carter (4), A. Maki.

  RAPID RIVER - Parrett 28, Wolf 3, Poma 5, Lundin 14, Bruno 1, Pyke 6.

FT: 3-4; F: 17; Fouled out: none; 3-point field goals: Parrett (4), Wolf, Poma.
 


   
Back to home.

---


Last updated Tuesday, March 4, 1997 by the Rocket Webmasters.